A propos de cette station météo
Cette page, ainsi que tout le site est en cours de création.... .
Au niveau traductions je ne suis pas encore au point... désolé..
Photos
Temperature module v1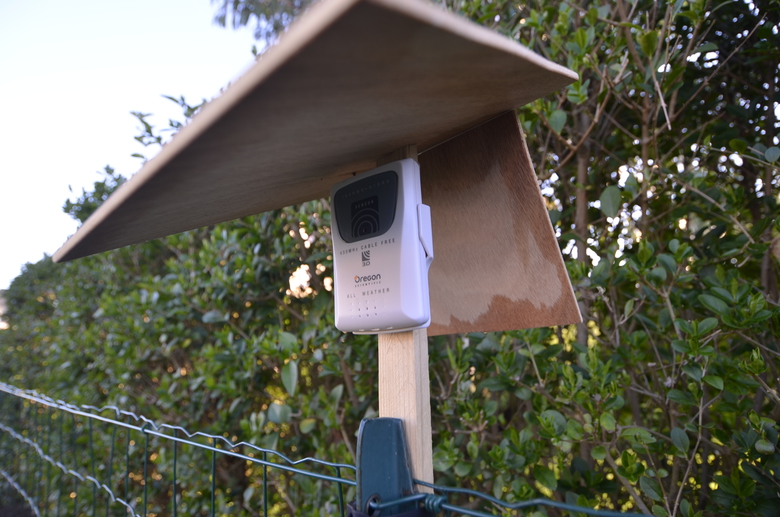 The first version obviously didn't help keep the sun out so much nor did it allow precise humidity measures
Temperature module v2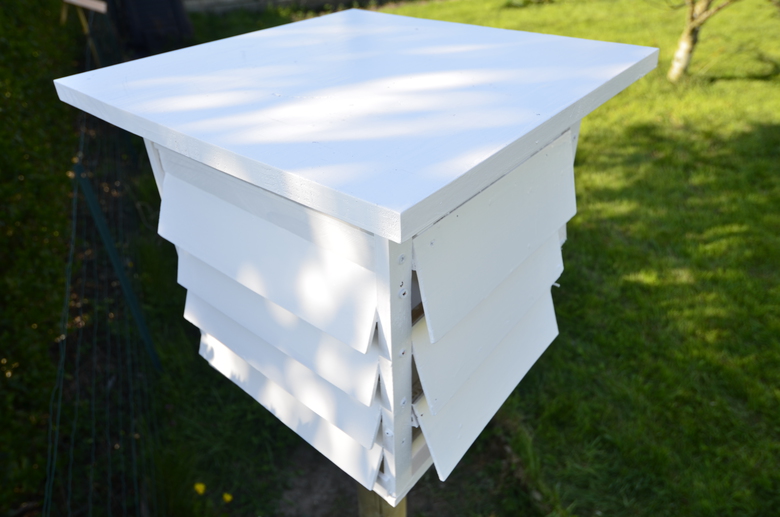 This is my first attempt at a Stevenson Screen, this changes everything as so far the measures appear to be much more precise.
Temperature module inside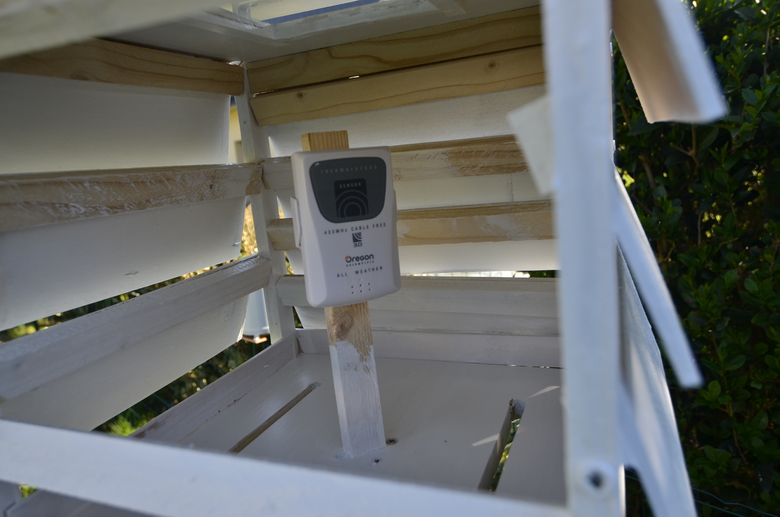 Inside sits the thermometer.
Anemometer with rain gauge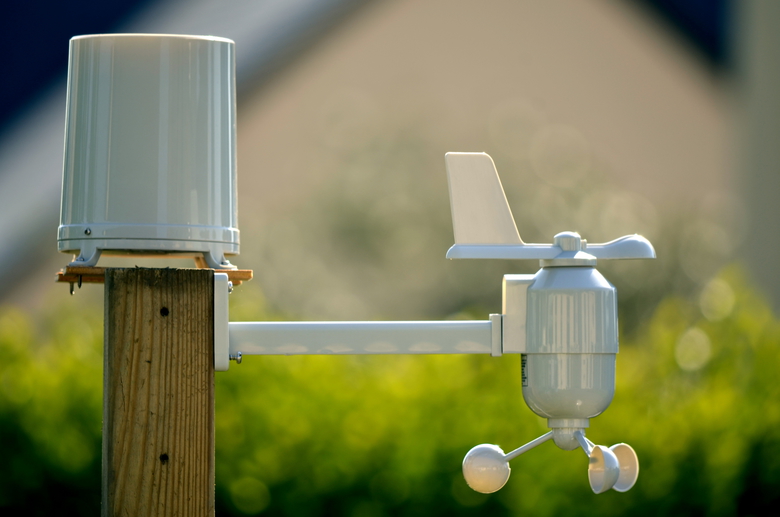 Raspberry Pi and the weather station